The project so far
Commission gatherings began in April 2022 and twelve inspirational Community Commissioners formed the start of the Poverty Truth Commission. The Commissioners met together fortnightly to get to know each other over many cups of tea and coffee, to better understand the process, and share their stories and their struggles against poverty. They are already feeling "less alone", "really listened to" and "inspired".
The Community Commissioners designed and prepared for the public launch event in July 2022 at the Life Centre in Moordown, where a similar number of local leaders were invited to join them on the Commission as Civic/Business Commissioners.
You can watch highlights from the event here…
"I think anyone who was here today won't forget the event in a really long time" Audience member
The power of the words from the Community Commissioners held everyone in complete silence, with half the guests with tears in their eyes, visibly moved by the truth being spoken about homelessness, addiction, abuse and the effects poverty has on an individual, their families, and their health & wellbeing.
The audience were able to participate in an activity using one of the primary principles of the PTC to 'listen with attention, and speak with intention', thus allowing everyone present to be heard.
The Commission then began the phase of building relationships of trust between the Community Commissioners and the Civic/Business Commissioners so that difficult conversations might happen. They have been meeting together every four/five weeks, sharing laughter and tears, and countless cups of tea. They have listened deeply to stories of poverty and inequality from the personal experiences of the Community Commissioners.
"Poverty is not a choice. It's been one indignity after another" Debbie, Community Commissioner
Three Themes Chosen
In January 2023 The Commission reached a pivotal point as the Commissioners chose three key areas to focus on:
Empowered Communities
Humanising the Process
Housing & Home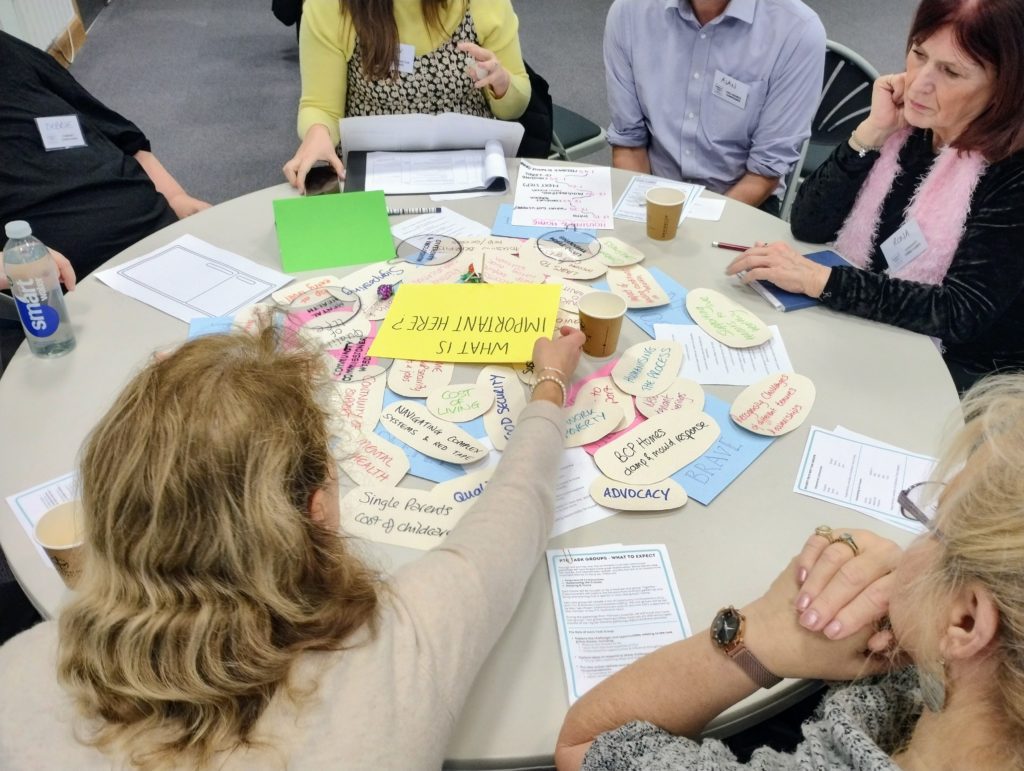 In the coming months the Commissioners will break into the three task groups and work together on their chosen themes, continuing to listen to the wisdom of the Community Commissioners. Ideas will be explored, experiments undertaken and recommendations will be made, ensuring that the voice of those who are often marginalised by society are at the forefront of any decision making processes.
You can hear firsthand the outcomes of the Commissioners' recommendations at the planned Closing Celebration Event on 6th July 2023 11am – 1pm. Put the date in your diary and get in touch with us if you would like an invite to the event.
It falls to us all to challenge the stigma of poverty, and take responsibility for the fact we all need to act to create lasting change.
What if… Change is Possible?
The project has been kindly supported by Courage to Thrive, The Talbot Village Trust, The National Lottery, Public Health Dorset, BCP Council, Bournemouth University, Lush, Bourne Space, Life Centre, CHX Foundation, and Beryl Bikes.